Our Managing Board is comprised of representatives from Tier 1 member from Arizona State University and the University of Arkansas and the lead director from The Consortium's Board.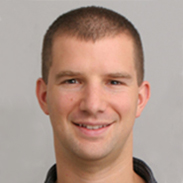 Kevin Rabinovitch is the Global Director of Sustainability for Mars, Incorporated. In his role he develops and deploys strategies, goals, targets, and policies relating to all aspects of sustainability for Mars' full supply chain with direct responsibility for leading the work on Mars' operations and renewable energy projects, developing their sustainability metrics and Mars' approach to science based goal setting in sustainability. He is also on the Advisory Board of the Sustainable Food Lab. Kevin has been with Mars for 18 years, 5 years in sustainability and the first 13 in R&D functions of multiple Mars business segments in the U.S. and Europe specializing in technology development, scale up and intellectual property. He holds a Bachelor's degree in Chemical Engineering and an MBA in Entrepreneurship.
Contact
James Rankin serves as the Vice Provost for Research and Economic Development for the University of Arkansas (UofA). In this position, the Offices for Research Support and Sponsored Programs, Research Compliance, Technology Ventures, Entrepreneurship, High Performance Computing Center, and University of Arkansas Press have reporting lines to him. He is also a Professor of Electrical Engineering.
Dr. Rankin has more than 35 years of experience in avionics research and design from both academic and industrial perspectives. He has been involved with numerous NASA and FAA grants and contracts. Previously, Dr Rankin was with Rockwell Collins (1978-1987). He is an Associate Fellow of the American Institute of Aeronautics and Astronautics (AIAA).
Dr. Rankin was previously at Ohio University in Athens, OH. He was a Professor of Electrical Engineering and served as the Interim Vice-President for Research, the Associate Dean for Research, and director of the Avionics Engineering Center. Rankin was a Professor of Electrical Engineering at St. Cloud State University (MN) from 1989-1997. He holds Ph.D. and MS degrees in Electrical Engineering from Iowa State University. His BS degree in Electrical Engineering is from South Dakota School of Mines and Technology.
Contact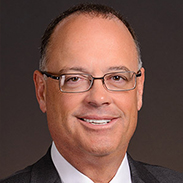 Dr. R.F. "Rick" Shangraw Jr., is the chief executive officer of the ASU Foundation for A New American University. Prior to joining the foundation in October 2011, he served as ASU's senior vice president for the Office of Knowledge Enterprise Development and director of the Global Institute of Sustainability. As senior vice president for OKED he was responsible for ASU's growing annual $350 million research portfolio, which placed ASU among the top 20 research institutions in the country without medical schools. As director of the Global Institute of Sustainability, Shangraw oversaw the institute's research, education and problem-solving initiatives, with a special focus on urban environments.
Since taking the helm as the foundation CEO, Shangraw has directed a team of more than 100 fundraising professionals that has generated nearly $400 million in new investments and commitments in support of ASU. In addition, for two consecutive years (2012, 2013), the foundation has been awarded the premier four-star rating from Charity Navigator, the country's largest and most respected evaluator of nonprofit organizations.
Shangraw serves on the boards of several programs and institutes, including the McCain Institute for International Leadership, the Julie Ann Wrigley Global Institute of Sustainability and The Sustainability Consortium, and he chairs the board of directors of the ASU Foundation's Arizona Technology Enterprises.
Before joining ASU he was founder and CEO of Project Performance Corporation, a research and technology consulting firm specializing in environmental, energy and information management issues. During his tenure, PPC received the Inc. 500 Award for being one of the fastest-growing, privately-held companies in the United States.
He has a Bachelor of Arts, magna cum laude, in political science and a certificate in environmental studies from Dickinson College; a Master of Public Administration from the Maxwell School at Syracuse University; and a doctorate from the Maxwell School, with a specialization in technology and information policy and organization design.
Contact
Advisory Councils and Committees
Tier 1 members enjoy the benefits of participating in TSC advisory councils and committees.