HAVE A QUESTION?
Please complete the form below and a member of our team will contact you shortly.
SUPPORT TSC
Your gift will help us transform the consumer goods industry and deliver more sustainable products.
OTHER WAYS TO GIVE
SPONSOR
Get your message to our members and partners through our sponsorship opportunities.
LEARN MORE
PARTNER
Partner with TSC to change the conversation around how we think about sustainable consumer goods.
LEARN MORE
Our Board of Directors is comprised of representatives from Tier 1 member corporations, universities, and civil society organizations. The Board of Directors is responsible for setting TSC's strategic direction, developing policies, and selection and review of the Chief Executive Officer. 
[businessdirectory-listings category="Board of Directors"]
Our Managing Board is comprised of representatives from Tier 1 member from Arizona State University and the University of Arkansas and the lead director from The Consortium's Board.  

[businessdirectory-listings category="Managing Board"]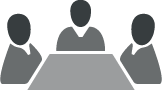 Managing Board
ASU, University of Arkansas and TSC Member Representatives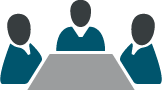 Board of Directors
Academic, Industry and NGO Representatives


Advisory Councils and Committees
Tier 1 members enjoy the benefits of participating in TSC advisory councils and committees.
Corporate Advisory Council
Our Corporate Advisory Council is comprised of Tier 1 corporate members. The council has the opportunity to discuss strategy, governance, and progress to TSC reach its mission. All Tier 1 corporations that are active members are eligible to participate in this council.
Civil Society Advisory Council
Our Civil Society Advisory Council is made up of all Tier 1 civil society members. This council acts as support for the governing Board of Directors and provides an opportunity for CSO Tier 1 members to discuss challenges specific to TSC's mission, develop solutions for all stakeholders and strengthen the work being done at TSC.
Technical Advisory Committee
All Tier 1 members are eligible to participate in TSC's Technical Advisory Committee (TAC). The TAC provides expert scientific and technical guidance for The Sustainability Consortium, particularly for the development process and methodology behind the Product Sustainability Toolkits. The committee also provides guidance for technical projects that add new features and functionality to the Toolkits and other TSC tools.
Retail Committee
All Tier 1 members and retail members are eligible to participate in TSC's Retail Committee. The Retail Committee provides an opportunity to learn about new sustainability developments in the retail sector brings manufacturers and retailers together to network in a pre-competitive space. The committee provides a space for participants to share ideas for how to use TSC Key Performance Indicators with their suppliers or a chance to share tips for how to respond to TSC KPIs sent by retail customers.